Abstract "How to create a vegan world: A pragmatic approach":
In this thought-provoking book, Tobias Leenaert leaves well-trodden animal advocacy paths and takes a fresh look at the strategies, objectives, and communication of the vegan and animal rights movement. He argues that, given our present situation, with entire societies dependent on using animals, we need a very pragmatic approach. How to Create a Vegan World contains many valuable ideas and insights for both budding advocates for animals and seasoned activists, organizational leaders, and even entrepreneurs.
The book was published in German in February, 2022, by the transcript Verlag. German edition of the books are going to be available for free for the reading event. Donation for ProVeg welcome. Recommendation: 20 Euro.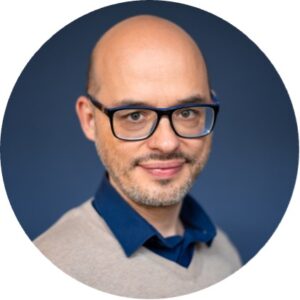 Co-founder of ProVeg International (ProVeg International website, Francy, October 2020)
Tobias Leenaert is the author of How to Create a Vegan World: a Pragmatic Approach and the creator of the blog The Vegan Strategist. He is a longtime speaker and strategist, giving talks and trainings all over the world. He is also the founder of the Belgian organisation EVA, the only vegan organisation in the world to receive structural government funding. Leenaert began exploring the issue of consuming animals when he was twelve years old, although he only cut out all animal products from his diet ten years later. He lives in a rural area, with an ever-increasing number of rescued animals.